Update firmware by using Windows
1. Download the Configuration Tools (Diagnostic Tools) for Windows, and unzip to a folder, then run it. (Additional .Net Framework might be automatically download and install if it's on already in your computer).
2. Download the firmware file for Arkscan 2054A (or 4BARCODE 4B-2054A), the most up-to-date version is 1.029 EZD.
3. Follow the steps below to update the firmware.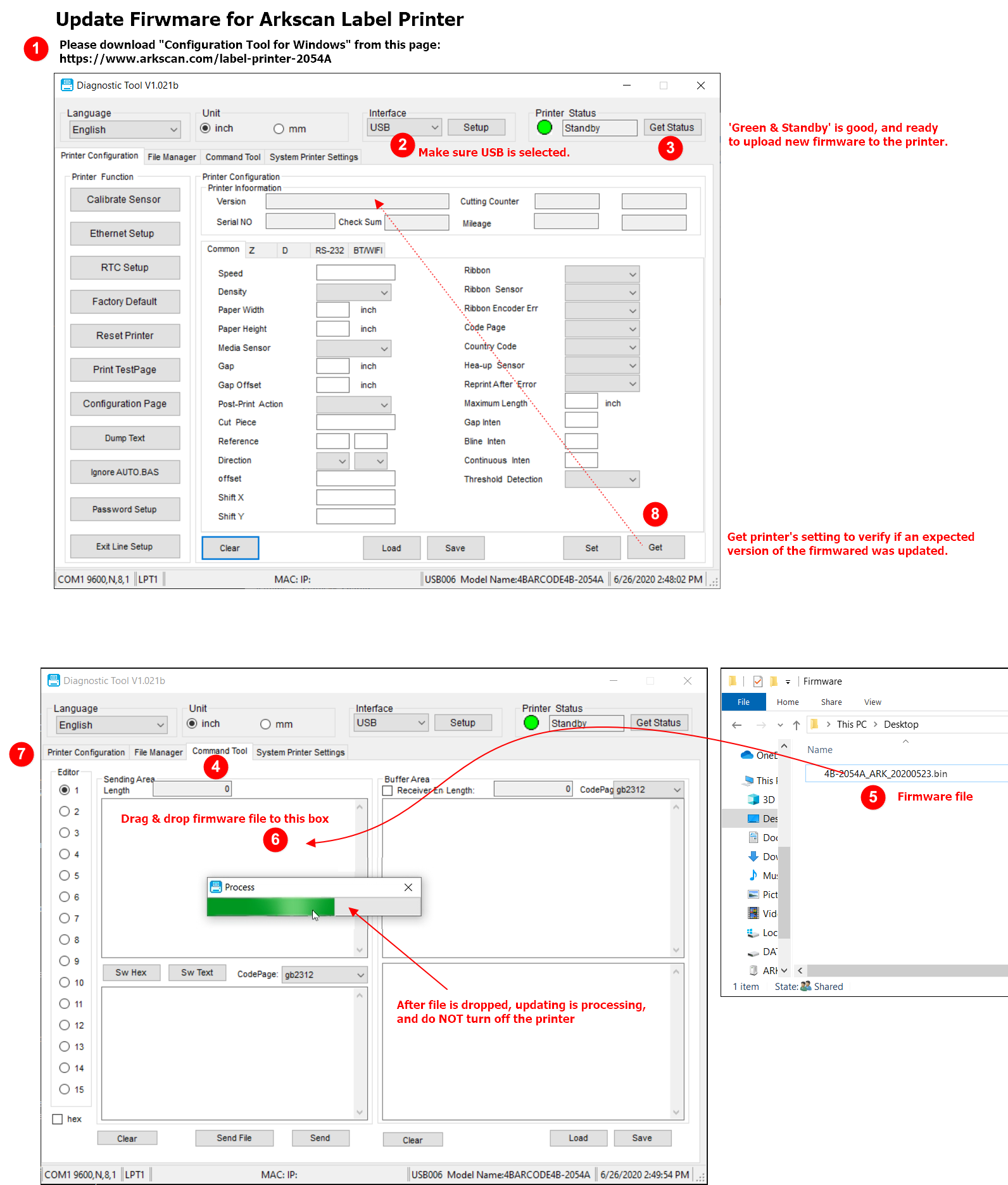 Update firmware by using Mac OS